Founded by theatre maker Alan Dix and based in Bradford, 509 Arts has worked for over 25 years as both a production and consultancy company.   It aims to create inspiring and accessible routes for communities and artists through exemplary productions that are relevant to their experiences and life stories. Programmes that have access, participation and engagement at their core frame much of the company's work.
Since 2011, 509 Arts has often used testimony to shape creative thinking about subjects that resonate: My Last Car ('car love meets climate change') for the Cultural Olympiad, Bike Story ('life on two wheels') for the Tour de France Grand Depart (11 outdoor locations, audiences of 2,500) and Landlines & Watermarks ('a landscape and people shaped by water') in response to the Calderdale floods.
509 Arts is deeply committed to producing work in Yorkshire and the North of England to create projects that capture the public imagination and uses the very best teams to make this happen.
Alan Dix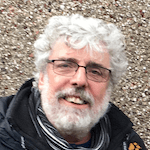 Alan Dix set up 509Arts in 1995, following successful careers in both theatre and education. Since that time the company has worked throughout England with arts organisations, public sector bodies, private businesses and the voluntary sector to develop, produce, manage and assess cultural programmes and projects of all kinds.
Jenny Harris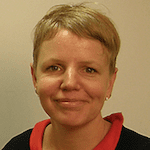 Jenny has over 15 years' experience of producing, curating and commissioning multi-disciplinary arts programmes and festivals, including FuseLeeds contemporary music festival; imove – Yorkshire's Cultural Olympiad programme for 2012; Interrogate Festival 2012 (Darlington), Leeds 2023 and Phrased & Confused.
Mike Kenny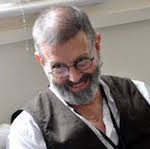 Mike Kenny is based in York and was one of the Independent on Sunday's Top Ten Living UK Playwrights. His plays are performed regularly throughout the UK and all over the world.  Mike's 2008 adaptation of the Railway Children for York Theatre Royal won an Olivier award.
Shanaz Gulzar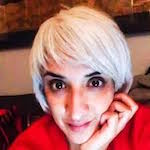 Shanaz Gulzar is a film and digital artist.  She is a Director  of www.adeptprojects.co.uk and has worked with Chol Theatre, Bite The Mango Film Festival, Illuminate, Yorkshire Film Archive, Enchanted Parks Gateshead, Moti Roti and Bradford City Parks.
Tim Wheeler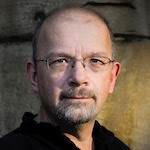 Tim is an arts consultant, theatre maker and coach. He has over 30 years experience of devising and delivering disability related arts. Tim was co-founder and artistic director of Mind the Gap. He has a particular interest and expertise in the development of creative learning organisations, access and inclusive practice, capital development using the principles of universal design and lean business start-ups. Tim has delivered master classes in inclusive theatre practices, internationally including Brazil, India, China and Hong Kong.
Graham Devlin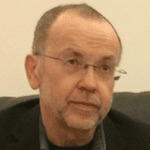 Graham is a theatre director and cultural strategist. He was Acting Chief Executive of the Arts Council of England from 1996 – 1999 and has since served on numerous Government and other public sector committees and undertaken many strategic reviews including: DCMS (for the Cabinet office), the British Council's arts programme, the Edinburgh Festivals, the cultural offers of the cities of Liverpool, Manchester, Coventry, Birmingham and Derby.
Lee Corner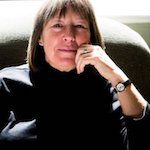 Lee is a consultant and facilitator with considerable experience across the arts and creative industries, heritage and third sector. She works with with individuals, artists' groups, small businesses, large institutions, and public bodies and is particularly interested in building confidence and capacity to enable people to achieve their potential.