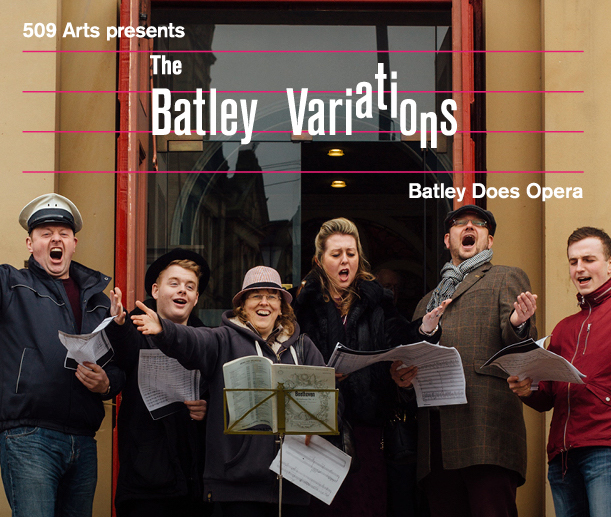 BE PART OF A SPECTACULAR NEW SHOW – EVERYONE WELCOME!
Calling all singers, performers and music lovers! We're recruiting participants to be part of The Batley Variations, a brand new opera set in a cabaret environment made by and with the people of Batley.  The Batley Variations will be premiered at St Mary's Social Club in Batley at the end of November 2018.
The Batley Variations will tell stories of the town and its ordinary and extraordinary characters. It will be written by Mike Kenny (known for his Olivier award-winning The Railway Children) and composed by Richard Taylor (winner of two UK Theatre awards).
Your chance to shine – whatever your level of experience!
The Batley Variations will include a choir and soloists and there'll be a role for all who want to take part – you don't have to be an experienced or trained singer/performer – everyone is welcome!
HAVE A GO! 
Best of all, join us for a singing taster workshop on Monday 16th of July from 6.30-8pm at St Mary's Social Club (Melton St, Batley WF17 8PT), meet Em Whitfield-Brooks, our amazing chorus leader and find out more.  Email info@509arts.co.uk for more information.