Based in Bradford, 509 Arts has worked for over 25 years as both a production and consultancy company.  Our creative work is inspired by people and place.  We thrive on open conversations. We talk, we listen, we share.  And then we make things happen.  We are committed to the people we work with, to creating outstanding projects and sustainable ways of making them happen.
Since 2011, 509 Arts has often used testimony to shape creative thinking about subjects that resonate: My Last Car ('car love meets climate change') for the Cultural Olympiad, Bike Story ('life on two wheels') for the Tour de France Grand Depart (11 outdoor locations, audiences of 2,500) and Landlines & Watermarks ('a landscape and people shaped by water') in response to the Calderdale floods.  Calderland, the folk opera at the heart of the project, won a 2018 Royal Philharmonic Society Award. The Batley Variations told the inside story of a Northern town through music and dance. Our latest projects include Meal One, an immersive production for families and Hardcastle Ways, an arts and heritage project with the National Trust at Hardcastle Crags.
509 Arts is deeply committed to producing work in Yorkshire and the North of England that captures the public imagination and uses the very best teams to make this happen.
Alan Dix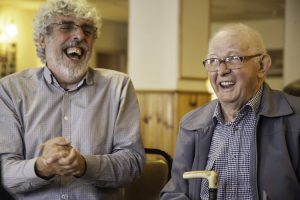 Alan Dix is the Artistic Director of 509 Arts and has worked in the cultural sector since the 1980s, following a successful career in education. Associate Director of Major Road Theatre Company for 11 years, he founded 509 Arts in 1991, and was Director of the Greenwich Millennium Festival from 1998.  Alan is the Chair of Hull Truck Theatre company and a board member of Leeds Playhouse.
We work regularly with teams of skilled artists and creatives.  Over the last few years this has included:
Graham Devlin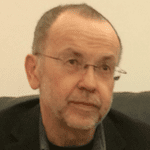 Graham is a theatre director and cultural strategist. He was Acting Chief Executive of the Arts Council of England from 1996 – 1999 and has since served on numerous Government and other public sector committees and undertaken many strategic reviews including: DCMS (for the Cabinet office), the British Council's arts programme, the Edinburgh Festivals, the cultural offers of the cities of Liverpool, Manchester, Coventry, Birmingham and Derby.