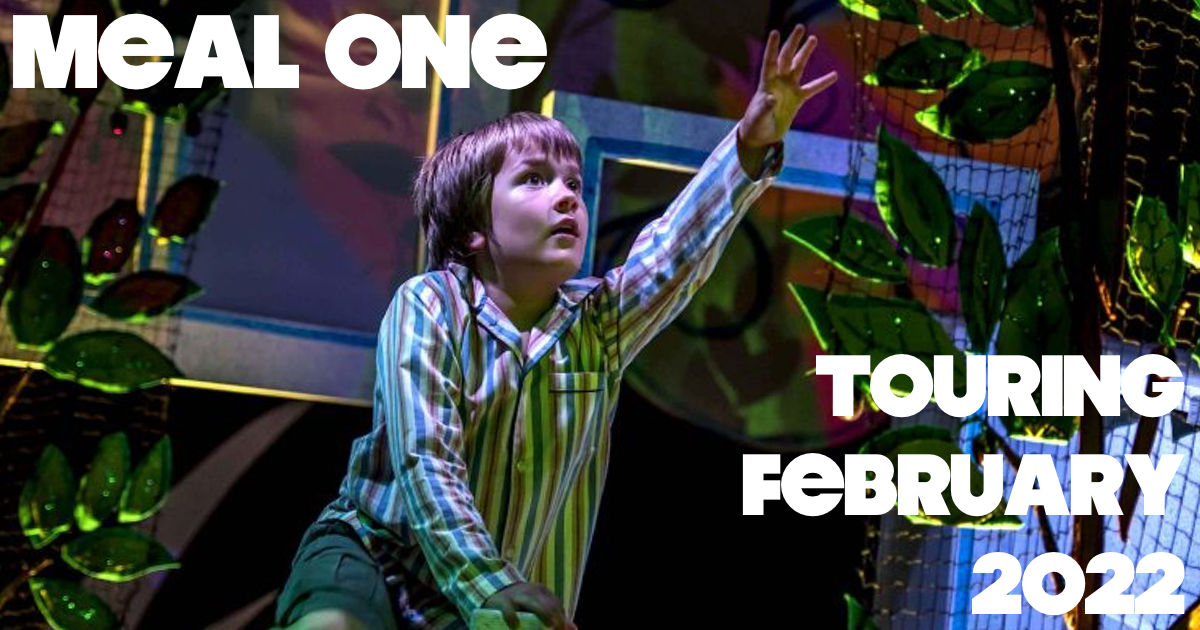 Meal One, a new family show based on the picture book
by Ivor Cutler and Helen Oxenbury, touring February 2022
Helbert and his mother like doing a lot of things together but their experiment with a plum stone gets out of hand!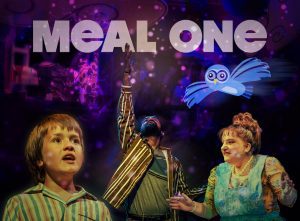 A boy sleeps in his bed. The house around him creaks. An owl hoots. The sky brightens and the boy stirs. He suddenly sits up all surprised and calls out:    
"Who put a plum in my mouth?"
"Me, me, me!" shouts Mum.
And that is how it begins.
Helbert and his Mum prepare for the day by planting a plum stone in the bedroom floor unleashing a series of extraordinary adventures. Adapted from a children's book by Ivor Cutler, Meal One is a magical family show filled with music, songs, dance, breathtaking projections and augmented reality surprises.  
Based on the book, Meal One, ©1971 The Estate of Ivor Cutler, with illustrations by Helen Oxenbury.

Produced by 509 Arts in association with Hull Truck Theatre, supported by Mind the Gap and Bradford 2025.  Funded by Arts Council England. 
Tour Dates
| | | | |
| --- | --- | --- | --- |
| Saturday 5 February | 10am, 12.30pm, 3pm | Hull Truck Theatre | Book tickets |
| Tuesday 8 February | 11am, 2.30pm, 4.30pm | Leicester Curve (as part of Spark Festival) | Book tickets |
| Wednesday 9 February | 11am, 2.30pm, 4.30pm | Leicester Curve (as part of Spark Festival) | Book tickets |
| Saturday 12 February | 10am, 2pm, 4.30pm | Lancaster Arts | Booking opens soon |
| Wednesday 16 February | 10am, 12.30pm, 3pm | The Albany, Deptford | Booking opens soon |
| Thursday 17 February | 10am, 12.30pm, 3pm | The Albany Deptford | Booking opens soon |
| Thursday 24 February | 10am, 12.30pm, 3pm | New Wolsey, Ipswich | Book tickets |
| Saturday 26 February | 10am, 12.30pm, 3pm | Bradford Alhambra Studio | Book tickets |
Cast & Creative Team
Zara Mallinson: Mum
Isaac Sudden: Young Helbert
Sandeep Guarrapadi: Old Helbert
Alan Dix: Director
Felix Cross, MBE: Composer
Fabric Lenny: Digital Design
Naomi Parker: Set Design & Costumes
Hannah and Drew Winnie-Hawkins: Choreography