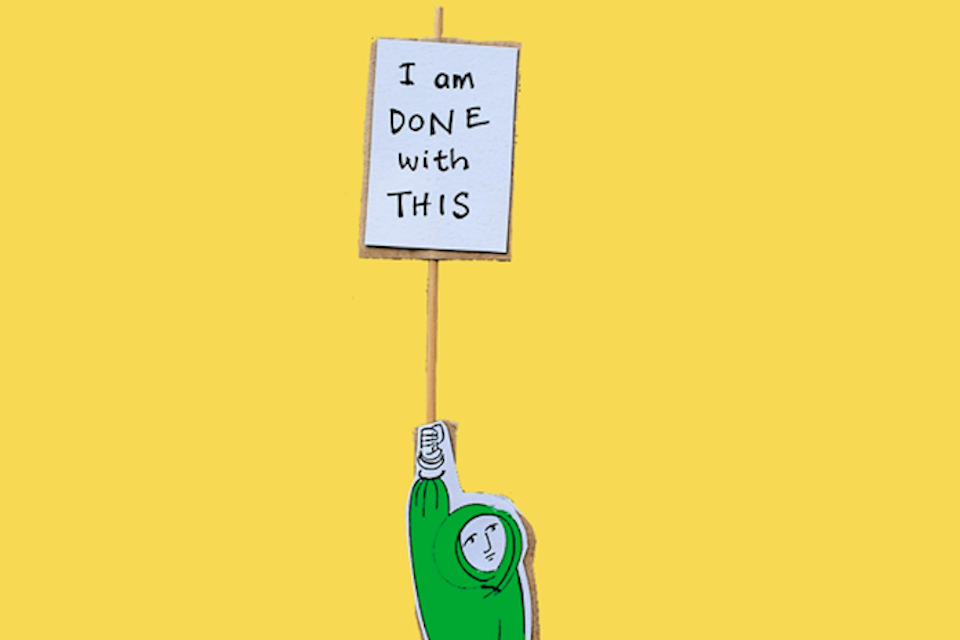 Megaphone
It's a small world.
What do we do when no-one is listening? When you are forgotten, unheard and drowned out?
Join the small world demonstration!  Make yourself heard!
Bring your voice to a table top and help create an army of miniature people who've all got something to say. Make a banner with tiny words, put it in the hands of the table top throng to shake things up and change the world a bit.
Originally created by Al Dix and Sandra McCracken for the Wi(t)hness Weekend at Theatre in the Mill in October 2019, Megaphone is an evolving participatory artwork and will next be seen as part of The Leap creative consultations across Bradford later this year.