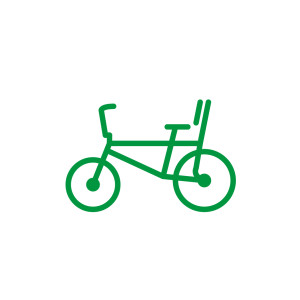 I have always loved bikes ever since I learned to ride a 2 wheeler aged 8. My wife is not quite as in love with them as me.
About 35 years ago when our kids were 15 & 11 we had a holiday on Dartmoor staying at a farm who provided the bikes and routes for us to enjoy. We had some great times as my wife was now becoming more ambitious on bikes in order to be "with it" and keep up with the kids and the home made farm food was just what was needed after a days riding.
One day we were out riding with me in front, then the kids and my wife at the rear.
The area we were riding was a track with a gulley on our right hand side, suddenly there was this mournful wail of "help I'm stuck!". We stopped turned around and there was my wife about 8 feet below us having ridden off the track and into the gulley. We all laughed as no damage had been done to my wife or the bike but it helped her to overcome her nervousness on bikes.
My second tale is a sadder one. My first proper bike was a Raleigh,with 3 Sturmey Archer gears, before that they were all homemade. I would be about 15 at the time and used to baby sit for my older sister's baby. One particular time I went on my bike and parked it outside my sister's terrace house in Stanningley, West Yorkshire. When it came time for me to go home I realised my bike had been pinched from outside the house. This was the first time that real crime had happened to me and it was a salutory lesson. I never did find that bike again but I made sure I never lost another one
cogs1430