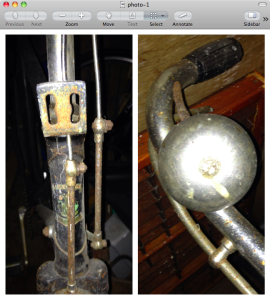 Before recycling, people
Buried or burnt things
In the garden.
I dug up a bike in nineteen seventy three.
Muddy frame,
Flat tyres,
Rusty chain,
A bell that worked – ding !
No saddle.
Cleaned it up,
Oiled the chain,
Polished the silver,
Found a saddle,
Borrowed wheels,
New inner tubes.
Recycled.
PRM